Interesting facts about martial arts master Bruce Lee
New Delhi: Actor, director and martial-arts expert Bruce Lee was born on November 27, 1940, in San Francisco, California.His father was a  Hong Kong opera singer.Bruce Lee was born while his father was on a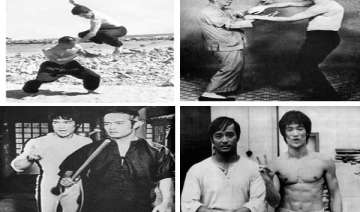 PTI
July 17, 2013 6:32 IST
New Delhi:
Actor, director and martial-arts expert Bruce Lee was born on November 27, 1940, in San Francisco, California.
His father was a  Hong Kong opera singer.
Bruce Lee was born while his father was on a tour along his wife in San Francisco.
Lee's mother called him "Bruce," which means "strong one" in Gaelic.
July 20, 1973 was the day when this international star left this materialistic world.
This year is going to be his 40th death anniversary,  Japanese government has organized a memorial exhibition on this occasion at  Hong Kong's Heritage Museum
As a tribute to this international star here are some facts to know about him: