ISIS bans Nike, says 'Just Don't Do it' because the brand 'sounds like sex'
Altering the fashion freedom of militants fighting in Syria, Islamic States have issued a warning banning the wearing of Nike products because the brand sounds like 'sex' in Arabic.Interestingly, the wearing of Nike products has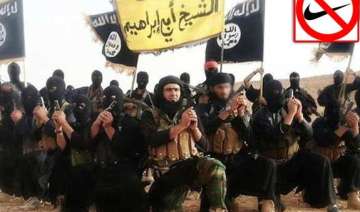 India TV News Desk
24 Apr 2015, 23:23:01 PM IST
Altering the fashion freedom of militants fighting in Syria, Islamic States have issued a warning banning the wearing of Nike products because the brand sounds like 'sex' in Arabic.
Interestingly, the wearing of Nike products has long been contentious among ISIS jihadis, due to the fact the name was inspired by a Greek goddess and reportedly sounds like several words of a sexual nature in Arabic.
A leaflet, featuring the sports brand, has been distributed in the terror group's de facto capital Raqqa. It contains a statuary warning to the ISIS jihadis regarding items of clothing they must avoid in future.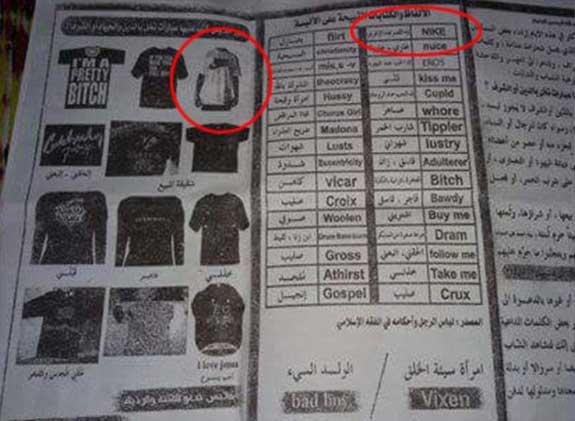 The decision to ban Nike came soon after one militant criticized the popularity of Nike among ISIS fighters. He compared the brand's name and famous 'tick' logo to wearing a Christian cross.
However, fellow jihadis put down his statement saying that Nike products are acceptable to wear because they are 'comfy and good quality, unlike crosses.
But, seemingly, ISIS didn't want to leave this coming opportunity to finally get rid of the western sports brand.
Now after the ban, if any jihadi would be seen buying or selling the Nike clothes, he will be entitled punishments ranging from a small fine to whipping or even imprisonment.
Certainly! God bless the retarded souls!