Revealed: ISIS using female jihadis to incite terror in UK
New Delhi: The role of British female jihadis in inciting terrorism in the UK has been uncovered by the International Centre for the Study of Radicalisation (ICSR) at King's College London.ICSR made the disclosure after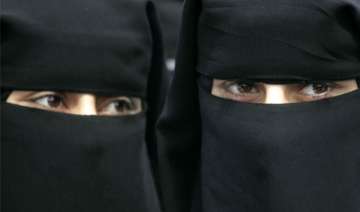 India TV News Desk
January 19, 2015 14:48 IST
New Delhi: The role of British female jihadis in inciting terrorism in the UK has been uncovered by the International Centre for the Study of Radicalisation (ICSR) at King's College London.
ICSR made the disclosure after monitoring the social media accounts of a group of around 30 British womwn based in Northern Syria.
 These ladies  travelled to Syria to join  ISIS and are now other British women to carry out terror attacks back home. The revelation, in one sense, has belied the belief that female  jihadis are quite and passive.
These female jihadis are actively recruiting new members for ISIS and inspiring the beheading of Westerners and applauding the bloodshed in Paris.
ICSR researchers have disclosed that  a number of these female jihadis  have been acting as ISIS recruiters andopenly praising the Charlie Hebdo shootings, while encouraging more bloodshed, including the beheadings of westerners.
Melanie Smith, research fellow at the ICSR and the person in charge of the first known database of female foreign fighters, said: "British women tend to incite [attacks], they say to people that can't move to the Islamic State: 'Why not carry out something at home?' That's a common message: if you can't leave your family behind or afford to move to Syria then carry out something."
"While they may not have identical grooming, you'll see ladies on-line being annoyed concerning the actual fact they can't fight and that they recommend to every different that they might do one thing else," she added.