Lahore High Court admits petition to bring Kohinoor from UK to Pakistan
New Delhi: The Lahore High Court has accepted a petition calling for the British Queen to hand over the Kohinoor diamond, the world famous precious stone which India has been trying to get from the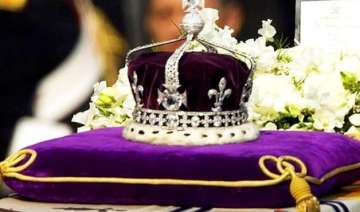 India TV News Desk
February 09, 2016 14:59 IST
New Delhi: The Lahore High Court has accepted a petition calling for the British Queen to hand over the Kohinoor diamond, the world famous precious stone which India has been trying to get from the UK, to Pakistan.
According to The Express Tribune, British-trained lawyer Javed Iqbal Jaffery, in his petition, argued that Kohinoor actually belongs to Pakistan as the gem hailed from the territory that became Pakistan in the aftermath of the historic partition of the subcontinent in 1947.
He also said that Britishers snatched the diamond from Daleep Singh, grandson of Maharaja Ranjeet Singh, and took it to Britain.
Jaffry, in his petition, has named the Queen and the British High Commission in Islamabad as respondents.
In December last year, the High Court registrar had rejected a similar case on the grounds of paperwork.
He also urged the court to direct Nawaz Sharif government to bring the diamond to Pakistan from the British government.
The Kohinoor was mined in medieval times in the Kollur mine in Andhra Pradesh's Guntur district. At one time it was considered the largest diamond in the world.
The diamond was originally owned by the Kakatiya Dynasty, which had installed it in a temple of a Hindu goddess as her eye. Reportedly, in 1849, after the conquest of the Punjab by the British forces, the properties of the Sikh Empire were confiscated.
The Kohinoor was transferred to the treasury of the British East India Company in Lahore. The properties of the Sikh Empire were taken as war compensations. It passed through the hands of various invaders and was finally appropriated by the British during the Raj.