Watch in pics: Afghanistan, where just 1 percent of police force is female
New Delhi: The country which is a hell for women to live is on the way to change its reputation.Afghanistan, where out of the entire police force, only one percent are females, it's not an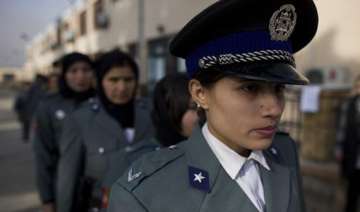 India TV News Desk
March 19, 2014 19:38 IST
New Delhi:
The country which is a hell for women to live is on the way to change its reputation.
Afghanistan, where out of the entire police force, only one percent are females, it's not an easy place to survive for a female police officer.
After the withdrawal of NATO forces, Afghanistan is trying to strengthen its security and defence.