Know the Pakistani Gandhi, Mama Qadeer Baloch
New Delhi: He is A 72-year-old Pakistani rights activist,who works under the banner of Voice of Baloch Missing Persons (VBMP).He is famous as Mama Qadeer Baloch. He has been campaigning for the recovery of missing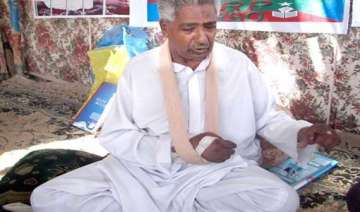 India TV News Desk
August 25, 2014 8:25 IST
New Delhi:
He is A 72-year-old Pakistani rights activist,who works under the banner of Voice of Baloch Missing Persons (VBMP).
He is famous as Mama Qadeer Baloch. He has been campaigning for the recovery of missing persons since 2009 when his son Jalil was killed in the custody of secret agencies.
The term "missing persons" is used in Pakistan to refer to persons detained without charge by Pakistani security and intelligence agencies.
Rights groups claim hundreds of people have been detained in Balochistan.
Mama Qadeer Baloch only demands production of missing persons in courts.