Malaysian plane mystery: Air search expands to remote south Indian Ocean
Kuala Lumpur: Search planes flew out of Australia on Friday to scour rough seas in one of the remotest places on Earth for objects that may be from the missing Malaysia Airlines plane.In what one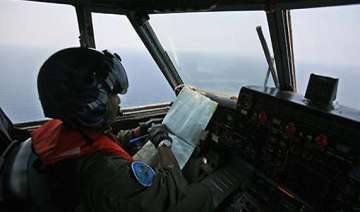 India TV News Desk
March 21, 2014 10:44 IST
Kuala Lumpur:
Search planes flew out of Australia on Friday to scour rough seas in one of the remotest places on Earth for objects that may be from the missing Malaysia Airlines plane.
In what one official called the "best lead" of the nearly 2-week-old aviation mystery, a satellite detected two large objects floating off the southwest coast of Australia about halfway to the desolate islands of the Antarctic.
The area in the southern Indian Ocean is so remote is takes aircraft longer to fly there — four hours — than it allows for the search.
The discovery raised new hope of finding the vanished jet and sent another emotional jolt to the families of the 239 people aboard.
A search on Thursday with four planes in cloud and rain found nothing, and Australian authorities said early Friday efforts were resuming with the first of five aircraft — a Royal Australian Air Force P3 Orion — leaving at dawn for the area about 2,300 kilometres (1,400 miles) from western Australia.
A civilian Gulfstream jet and a second Orion were to depart later Friday morning and a third Orion was due to fly out in the early afternoon to scour more than 23,000 square kilometres (8,880 square miles) of ocean.
A US Navy P-8 Poseidon aircraft was scheduled to leave the base at about 4 p.m. (0600 GMT), but like the other planes, it will have enough fuel for only two to three hours of search time before returning to Perth.
A New Zealand P-3 Orion plane took part in the unsuccessful search on Thursday, and Mike Yardley, an air commodore with New Zealand's air force, said the plane was forced to duck below thick clouds and fog to a very low altitude of 60 meters (200 feet), hampering the operation.