Malaysian plane mystery: Final 54 minutes of communication
New Delhi: The moment missing flight MH370 turned westwards unexpectedly is the point at which Malaysian air traffic controllers handed over to their Vietnamese colleagues, the final communications from the cockpit today reveal. It fuels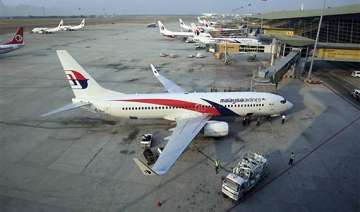 India TV News Desk
March 22, 2014 10:48 IST
New Delhi:
The moment missing flight MH370 turned westwards unexpectedly is the point at which Malaysian air traffic controllers handed over to their Vietnamese colleagues, the final communications from the cockpit today reveal.
It fuels theories that the missing Malaysia Airlines plane was hijacked, as one former pilot said it is the point at which the flight would have momentarily been invisible to ground control.
A transcript of the final conversations between the pilots of missing flight MH370 and air traffic controllers has been released.
According to the UK's Telegraph, the full communication record of MH370, including the vital moments prior to the disappearance of the Boeing 777 and its 239 passengers could provide crucial clues as to what happened to the aircraft.
The transcript runs from the time the Boeing 777 plane was taxiing on the runway, to its last known position above the Gulf of Thailand.
The flight's communication started at 00:36:30 and seemed like any other: "ATC (air traffic control), this is MH370, good morning" before being directed by air traffic control to the appropriate runway.
At 00:40:38 the cockpit is recorded saying: "Position 32R, runway ready, permitted to take off. MH370 copies that. Thank you, goodbye."
Then, after acknowledging air traffic control's clearance to take off before joining onto the next air traffic controller, the cockpit states: "MH370 position confirmed, flight altitude 180, follow the command and turn right, target IGARI waypoint."