Man drives to petrol pump in NZ with iron rod in his head, critical
Katikati(New Zealand): A man with an iron rod in his head drove to a petrol station in a small town in the north of New Zealand on Saturday and calmly asked for some help, according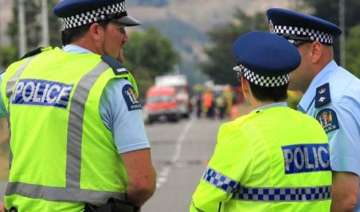 India TV News Desk
January 19, 2015 17:07 IST
Katikati(New Zealand): A man with an iron rod in his head drove to a petrol station in a small town in the north of New Zealand on Saturday and calmly asked for some help, according to local media.
 
23-year-old Adam Armitage walked into the petrol station with blood streaming down his head, stunning the cashier and the owner of the station, Lester Gray, who at first thought it was a prank.
 
Local media reported Armitage calmly asked the cashier if she could phone the police to inform them that he had been attacked.
 
The tyre iron was removed in a local hospital before Armitage was airlifted to Waikato hospital.
 
Police from Tauranga are still searching for the perpetrator.
 
Armitage remains in a serious condition in hospital according to local newspaper, the Bay of Plenty Times.