Pak Taliban Chief Hakimullah Mehsud Probably Killed In Drone Strike
Islamabad, Jan 15: Pakistani intelligence officials say they have intercepted militant radio communications indicating Tehrik-e-Taliban Pakistan chief Hakimullah Mehsud may have been killed in a recent US drone strike.The officials said Thursday they overheard Taliban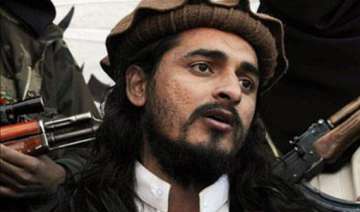 India TV News Desk
January 15, 2012 21:15 IST
Islamabad, Jan 15: Pakistani intelligence officials say they have intercepted militant radio communications indicating Tehrik-e-Taliban Pakistan chief Hakimullah Mehsud may have been killed in a recent US drone strike.

The officials said Thursday they overheard Taliban militants in around a half a dozen intercepts discussing whether their chief, Hakimullah Mehsud, was killed on Jan. 12 in the North Waziristan tribal area.

Some militants confirmed Mehsud was dead, and one criticised others for talking about the issue over the radio.

The officials spoke on condition of anonymity because they were not authorized to talk to reporters.

Pakistani Taliban spokesman Asimullah Mehsud denied the group's leader was killed and said he was not in the area where the drone strike occurred.