Pakistan forms special courts to tackle terrorism
Islamabad: Three special courts have been constituted in Pakistan to deal with cases related to terrorism, a media report said Thursday.The courts were formed in Peshawar, Lahore and Quetta in accordance with the Protection of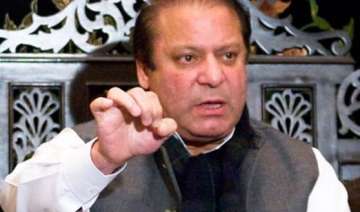 IANS
January 01, 2015 14:35 IST
Islamabad: Three special courts have been constituted in Pakistan to deal with cases related to terrorism, a media report said Thursday.
The courts were formed in Peshawar, Lahore and Quetta in accordance with the Protection of Pakistan Act passed by parliament to curb militancy in the country. These are among the five special courts that are to be formed, Dawn online reported.
Judge Mukarrab Khan will head the special court in Lahore, whereas Judge Zafar Khosa and Judge Anwar Ali Khan will preside over the courts in Quetta and Peshawar respectively.
Sindh will also get a special court.
Earlier, the political leadership agreed to establish military courts to try terror suspects in what appeared to be a virtual bypassing of the superior judiciary and the Supreme Court's 1999 verdict which declared such tribunals as unconstitutional.
Prime Minister Nawaz Sharif said Wednesday in the Senate that he was determined to go ahead with the option of military courts even though he too had "a lurking suspicion that one day" he may have to face "such a forum".