Pakistan hangs two death row convicts
Islamabad: Two death row convicts were hanged on Tuesday in Pakistan's Punjab province, a media report said.Jafar, convicted of a dual murder in 1997, was hanged in Sahiwal Central Jail, Dawn online reported.He was sentenced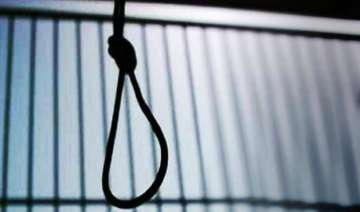 IANS
April 07, 2015 10:53 IST
Islamabad: Two death row convicts were hanged on Tuesday in Pakistan's Punjab province, a media report said.
Jafar, convicted of a dual murder in 1997, was hanged in Sahiwal Central Jail, Dawn online reported.
He was sentenced to death in 2000. Jafar was scheduled to be hanged on March 25, 2015 but his execution was held due to an accord.
Tayyab Ghulam Nabi was executed at the Kot Lakhpat Jail in Lahore. He was convicted by a district court in a murder case in 2002.

Pakistan had lifted its moratorium on death penalty in all capital cases on March 10.
Initially executions were resumed for terrorism related offences in the wake of a Taliban massacre at an army-run school in Peshawar which claimed the lives of more than 150 people, mostly school children, on December 16, 2014.