Pakistan striving to overcome energy crisis: Nawaz Sharif
Islamabad: Pakistan Prime Minister Nawaz Sharif on Monday said the country is facing acute shortage of energy and that the government has made a commitment to the people to meet this shortage during its tenure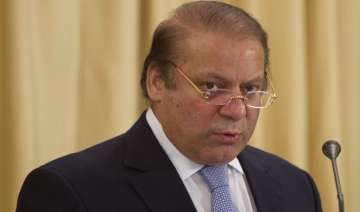 IANS
April 20, 2015 16:02 IST
Islamabad: Pakistan Prime Minister Nawaz Sharif on Monday said the country is facing acute shortage of energy and that the government has made a commitment to the people to meet this shortage during its tenure in office.
He was talking to top executives of three leading Chinese companies, Huaneng Group, ICBC Corporation and Zonergy Corporation here, Radio Pakistan reported.
Sharif said a lot of emphasis is being laid on timely completion of the ongoing energy projects.
Welcoming the delegations to Pakistan, the prime minister said the government would extend all possible facilitation to the Chinese companies.
He said the visit of Chinese President Xi Jinping will usher in a new era of development in Pakistan and open a new chapter in bilateral relations between the two countries.
The delegation leaders said the strong Pakistan-China friendship provides an excellent platform for boosting business relations between the two countries.