Paris Shooting: Bodies of terrorists lie unburied and unwanted
Paris: The French police still have the bodies of three French gunmen killed in two standoffs last Friday. The government and the Paris prosecutor, who is in charge of the counterterrorism investigation, have not made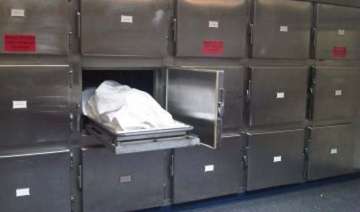 India TV News Desk
January 16, 2015 11:47 IST
Paris: The French police still have the bodies of three French gunmen killed in two standoffs last Friday. The government and the Paris prosecutor, who is in charge of the counterterrorism investigation, have not made any official request to bury them. In fact even the gunmen's family are quiet on disposing off the death and have not claimed their bodies.
The three men - Amedy Coulibaly, Cherif Kouachi and his brother Said Kouachi were responsible for Paris shooting that left the world in shock.
Earlier the French government offered burial even to terrorists.
As France continued to reel from one of the bloodiest terrorist attacks in recent memory, the authorities were grappling with the question of what to do with the bodies of the three gunmen.
Under French law families are to make official burial requests to the Mayor of their city, in case nothing is mentioned in the deceased's will. Relatives can also bury them in the graveyard or ancestral plot.
Some officials feel that they must be buried because "they have the right to be buried".  But in this case the Mayors have refused to bury these terrorists in their cities, fearing that the graves could become places of pilgrimage for other extremists or spur a violent backlash.
"If I'm asked to bury Said Kouachi, I will refuse categorically," said Arnaud Robinet, the mayor of Reims, the city in northeastern France where Said Kouachi, the elder of the two brothers, had settled several years ago. "I don't want a grave in Reims to become a place of prayer and contemplation for some fanatics."
Kouachi lived in Reims with his wife and their 2 year old child.
Cemeteries are "a place of peace," Robinet added. "I don't want them to become a place of hatred."
Kouachi brothers killed 12 people in an attack on the satirical weekly Charlie Hebdo
Legal expert in Frnace, Bringuier said that in the end the terrorists were French citizens and every person who dies has the right to be buried.