Satellite photos of Nepal, before and after the quake
The death toll has risen to 5,006 in Nepal's worst earthquake in eight decades. The quake that was centered just outside Kathmandu also triggered an avalanche that killed at least 18 people at the Everest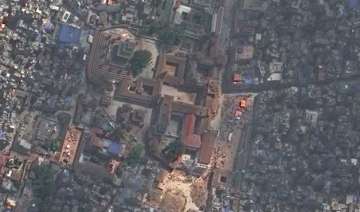 India TV News Desk
April 29, 2015 13:24 IST
The death toll has risen to 5,006 in Nepal's worst earthquake in eight decades. The quake that was centered just outside Kathmandu also triggered an avalanche that killed at least 18 people at the Everest base camp. Another 61 were killed in neighboring India and Bangladesh, and 25 in Tibet.
The data reveals the worst-hit areas are around the historic Basantapur Durbar Square and further south between Sundhara and Teku. More than 500 buildings were assessed as having minor to moderate damage.
The devastating consequences are due to the fact that this was a "shallow quake," an expert said, which took place just five miles beneath the surface and packed about 10 hydrogen bombs' worth of energy. "The city of Kathmandu shifted 10 feet -- an entire city was shifted by the force of this earthquake" an expert said.
Here in this compilation see the satellite images of Nepal before and after the quake:
Image 1:
Before the quake: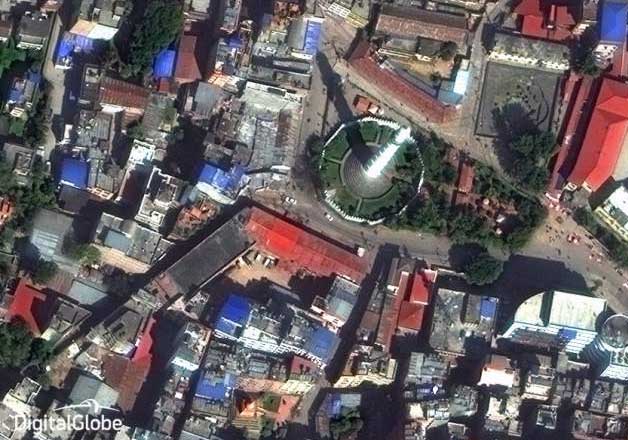 After the quake: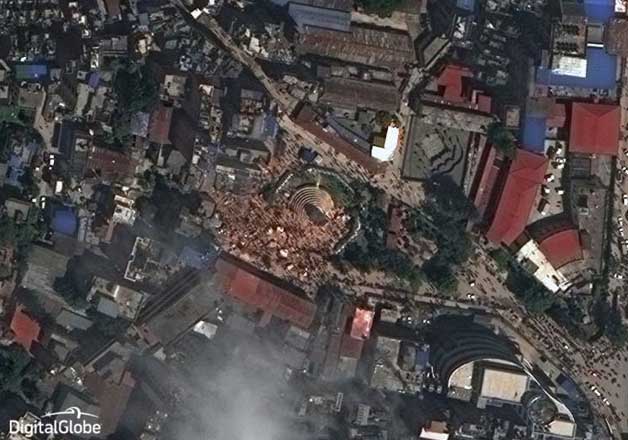 Image 2
Before the quake: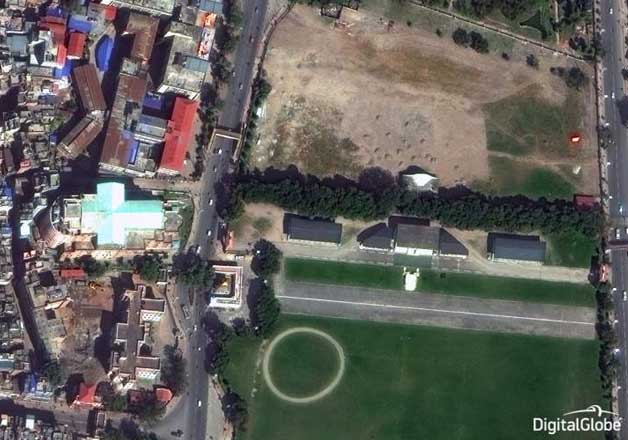 After the quake: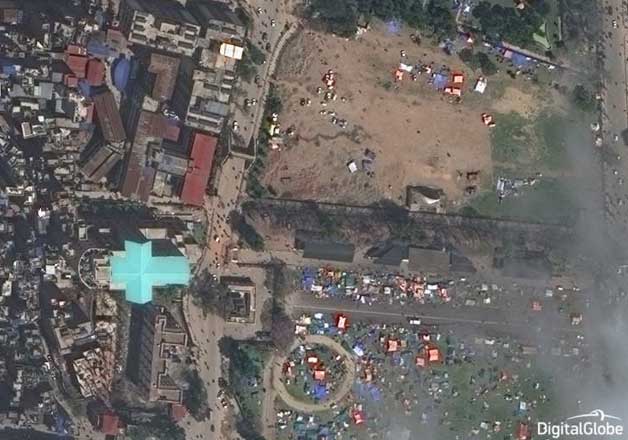 Image 3:
Before the quake: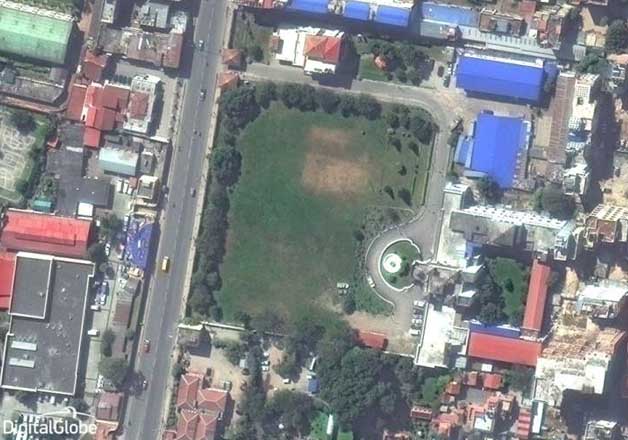 After the quake: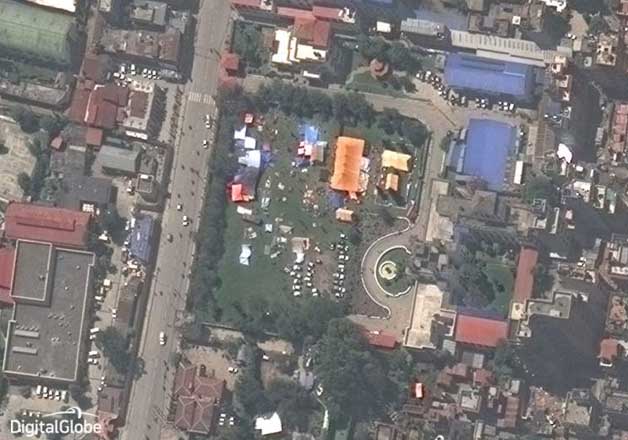 Images courtesy: Digital Globe