Six arrested in US for seeking to join ISIS in Syria
Washington: Six people have been arrested over the weekend in the US states of Minnesota and California for trying to visit Syria and join the Islamic State (IS) terrorist group, according to the US justice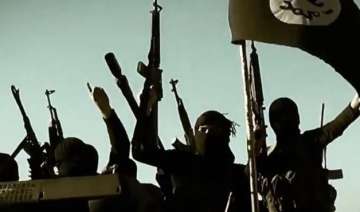 PTI
April 21, 2015 8:21 IST
Washington: Six people have been arrested over the weekend in the US states of Minnesota and California for trying to visit Syria and join the Islamic State (IS) terrorist group, according to the US justice department.
The arrested people were part of a "group of friends" aged between 18 and 24 years, living in the city of Minneapolis, Spanish news agency Efe reported on Monday.
The US Federal Bureau of Investigation (FBI) said that it had been monitoring the accused individuals for 10 months on the suspicion of joining or trying to join the IS.
The FBI has accused nine people of providing support to a foreign terrorist group, according to a complaint filed by the justice department in the Minnesota District Court.
One of the men accused of supporting the IS, who allegedly avoided being taken into custody, was Abdi Nur, according to reports.
Nur currently is out of the country and since leaving the US has been in "telephonic contact" with some members of the group encouraging them to travel to Syria to join the IS, according to the FBI.