Stop arguing, switch to problem solving: India to US
Chicago: Describing upcoming elections as "India's defining moment", Indian Ambassador S. Jaishankar has advised India-US interlocutors to get off public argumentation platforms and switch to a "problem-solving mode"."Clearly, we are approaching a defining moment where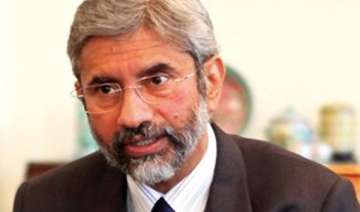 IANS
March 01, 2014 14:17 IST
Chicago:
Describing upcoming elections as "India's defining moment", Indian Ambassador S. Jaishankar has advised India-US interlocutors to get off public argumentation platforms and switch to a "problem-solving mode".
"Clearly, we are approaching a defining moment where choices made would have significant implications for India of course, but for the United States and the world as well," he said in a speech Friday at the Chicago Council on Global Affairs on India's Defining Moment.
Saying that India's elections, its improving economy, and India-US relations were interconnected, Jaishankar suggested that any "government coming into office after general elections will naturally put nation building as its first priority".
"Maintaining and accelerating growth will be of great significance," he said.
"Encouraging investment, expanding manufacturing, modernizing infrastructure, enhancing skills development, upgrading technology and promoting innovation will be amongst its many facets."
"The United States can be an indispensable partner on every score," the ambassador said but cautioned "None of this, however, is a foregone conclusion."
"They will only be outcomes of a relationship that is assiduously tended by constant gardeners," he said.
"The sensible thing to do is to switch to a problem-solving mode" to iron out current wrinkles in the India-US relationship."