Thailand to begin impeachment hearing of ousted PM
Bangkok: Thailand's military-appointed legislature is preparing to start an impeachment hearing against former Prime Minister Yingluck Shinawatra in connection with her ousted government's rice subsidy scheme.If impeached, Yingluck could be banned from politics for five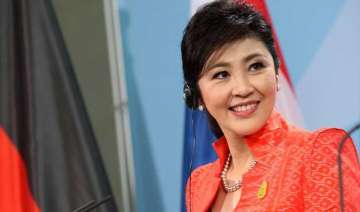 India TV News Desk
January 09, 2015 7:47 IST
Bangkok: Thailand's military-appointed legislature is preparing to start an impeachment hearing against former Prime Minister Yingluck Shinawatra in connection with her ousted government's rice subsidy scheme.
If impeached, Yingluck could be banned from politics for five years.
The lawmakers, hand-picked by the junta who staged a May 22 coup, will deliberate on the charges Friday.
They are expected to vote by the end of the month.
Yingluck was forced from office in May by a court's verdict, one day before Thailand's anti-graft commission indicted her on charges of dereliction of duty in overseeing a widely criticized rice subsidy program.
The anti-corruption body said Yingluck had failed to halt the program, which accumulated losses of over $4 billion and temporarily cost Thailand its position as the world's leading rice exporter.