US calls for direct talks between China, Dalai Lama
Washington: Amidst reports of exchange of emissaries between the Dalai Lama and the Chinese Government, the United States has said that it encourages direct and substantive talks between the two sides."We have long encouraged the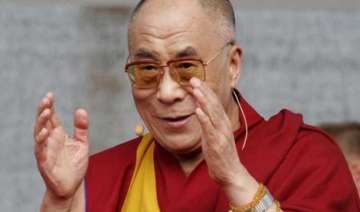 PTI
January 08, 2015 6:35 IST
Washington: Amidst reports of exchange of emissaries between the Dalai Lama and the Chinese Government, the United States has said that it encourages direct and substantive talks between the two sides.
"We have long encouraged the Chinese government to hold direct and substantive discussions with the Dalai Lama or his representatives without preconditions, aimed at resolving differences," State Department Spokesperson Jen Psaki told reporters during her daily news conference.
"We believe that all people in the PRC (Peoples Republic of China) would benefit from the fruits of dialogue and urge the Chinese government to seize the opportunity to further engage with the Dalai Lama," Psaki said in response to a question on reports of exchange of emissaries.
"I've seen the reports. I don't have any confirmation," she said.