World's Tallest Suspension Bridge Unveiled In Mexico
Mexico city, Jan 8 : The world's tallest suspension bridge opened in Mexico  on Thursday spanning a ravine higher than New York's Empire State building and Paris' Eiffel Tower. The suspension bridge has been erected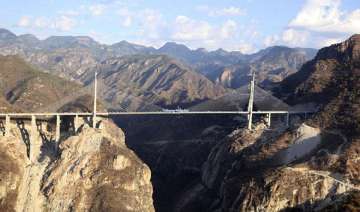 PTI
January 08, 2012 9:12 IST
Mexico city, Jan 8 : The world's tallest suspension bridge opened in Mexico  on Thursday spanning a ravine higher than New York's Empire State building and Paris' Eiffel Tower.

The suspension bridge has been erected at  403 meters (1,322 feet).
The Baluarte Bicentennial Bridge connects the northwestern states of Sinaloa and Durango in the Sierra Madre Occidental mountains.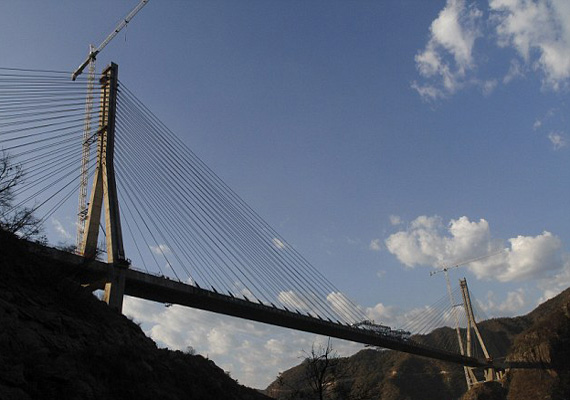 Guinness Book of World Records officials were present  with Mexican President Felipe Calderon for the opening ceremony.

The bridge features four highway lanes celebrated for cutting transportation time between the two regions by an estimated six hours.
Without including the Empire State Building's lightning rod, the bridge can easily fit its towering height from head to toe or the height of Paris' Eiffel Tower which stands at 324 meters(1063 feet).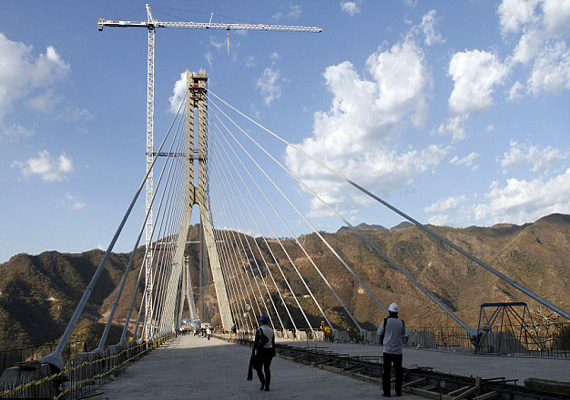 After four years of construction, the Baluarte Bicentennial Bridge is priced at  $  158.98 million.

It's so named as the country celebrates it's bicentennial independence from Spain which was in 1810

The Durango-Mazatlan highway newly constructed to reach the bridge cost its own amount of over  $ 1.46 billion.