World's 10 top alcohol consuming countries
New Delhi: A 2011 report by the World Health Organization states that 2.5 million deaths per year are caused by alcohol. "Almost 4% of all deaths worldwide," the report says, "are attributed to alcohol, greater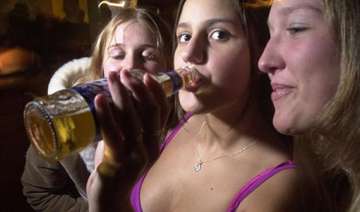 India TV News Desk
May 21, 2014 8:07 IST
New Delhi:
A 2011 report by the World Health Organization states that 2.5 million deaths per year are caused by alcohol. "Almost 4% of all deaths worldwide," the report says, "are attributed to alcohol, greater than deaths caused by HIV/AIDS, violence or tuberculosis."
But still the consumption of alcohol goes on increasing every year.
2012 data reveal that more than 250 billion litrs of alcoholic drinks were consumed around the world in that year, which was higher than the previous year.
Here is the list of top ten  alcohol consuming countries across the globe: