26/11 mastermind Zaki ur Rehman Lakhvi's detention extended by a month
New Delhi: Pakistani authorities have extended the detention of Lashkar-e-Taiba (LeT) terrorist and 26/11 mastermind Zakiur Rehman Lakhvi's detention by a month.Zakiur Rehman Lakhvi was put under detention by Pakistan after an anti-terrorism court (ATC)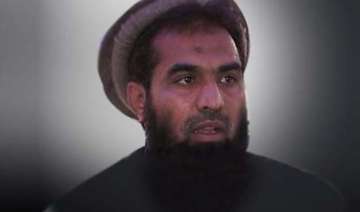 India TV News Desk
January 19, 2015 14:52 IST
New Delhi: Pakistani authorities have extended the detention of Lashkar-e-Taiba (LeT) terrorist and 26/11 mastermind Zakiur Rehman Lakhvi's detention by a month.
Zakiur Rehman Lakhvi was put under detention by Pakistan after an anti-terrorism court (ATC) granted him bail in the Mumbai attacks case on December 18.
After this, the Pakistan government arrested him again in a kidnapping case and shifted to an Islamabad police station from Rawalpindi's Adiala jail, where he has been lodged since he was booked for his role in the Mumbai carnage in 2008.
On 7 January 2015; Lakhvi bail was rejected by Supreme Court.
Lakhvi is a top leader of Lashkar-e-Taiba, a terrorist outfit operating from Pakistan.