26/11 mastermind Zakiur Rehman Lakhvi granted bail but may not be released
Islamabad: Mumbai attack mastermind Zakiur Rehman Lakhvi has been granted bail in a kidnapping case by a Pakistani civil court but he may not be released from jail immediately.The judge granted Lakhvi bail after his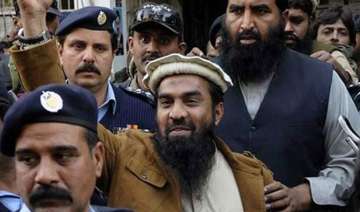 India TV News Desk
January 09, 2015 13:00 IST
Islamabad: Mumbai attack mastermind Zakiur Rehman Lakhvi has been granted bail in a kidnapping case by a Pakistani civil court but he may not be released from jail immediately.
The judge granted Lakhvi bail after his lawyer Rizwan Abbasi argued in the court that his client was wrongly booked in a six years old kidnapping case.
Abbasi further said  that a six years old kidnapping case was registered against his client to please India.
Lakhvi's counsel further argued that his client was detained on the pressure of India after the Anti-Terrorism Court granted him bail following a six-year delay in his trial. He observed that evidence recorded so far was based on hearsay.
Despite being granted the bail in the kidnapping case, Lakhvi may not be released as he is also detained in Adiala Jail under Maintenance of Public Order (MPO) for a month.
According to some media reports, Lakhvi's detention is likely to be extended either by issuing another MPO or seeking his custody for investigation into other cases registered against him.