Taking steps towards health and well being, India celebrates International Yoga day!
21 Jun 2016, 12:59:26
Prev
Next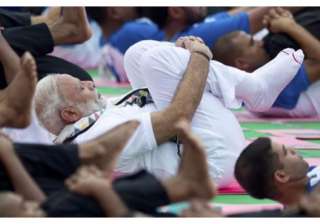 The sequel of International Yoga Day is being celebrated today, the 21 of June worldwide. 139 countries registered themselves to participate in the celebrations.Prime Minister Narendra Modi also participated in the celebrations held at Capitol Complex in Chandigarh, Punjab. At the venue around 30,000 people gathered to take steps towards health and well being. While addressing the people, Mr. Modi urged everyone to make Yoga a part of their lives. He also added that it was not a religious practice but this age old practice can help people get rid off their health and mental issues.