An 'Atal' Journey: Know some interesting facts about old hand politician Vajpayee
The veteran politician and former Prime Minister Atal Bihari Vajpayee turned 92 years old today. Vajpayee created a niche for himself through his subtle and calm approach. Awarded with highest civilian award of the Republic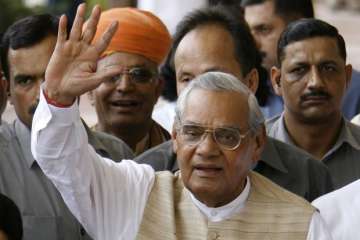 Source: PTI
India TV Politics Desk
New Delhi
December 25, 2016 18:24 IST
The veteran politician and former Prime Minister Atal Bihari Vajpayee turned 92 years old today. Vajpayee created a niche for himself through his subtle and calm approach.
Awarded with highest civilian award of the Republic of India, Bharat Ratna, Vajpayee is a tall standing man with four decade long experience in politics and was able to create a lasting impact.
In the short but tumultuous period, he presided over the destiny of the world's largest democracy. Vajpayee - the consummate diplomat he was - stunned the world by making India a declared nuclear state and then almost went to war with Pakistan before making peace in the most dramatic fashion.
Let's have a glimpse at his journey through some interesting facts:
1. Vajpayee pursued his law degree from DAV College, Kanpur along with his father. When Vajpayee enrolled for the course, his father also expressed his desire to pursue a course in  law. Vajpayee and his father used to attend classes together and stayed in the same room in the hostel. When students started talking about the father-son duo, Atal Bihari Vajpayee and his father were placed in different sections.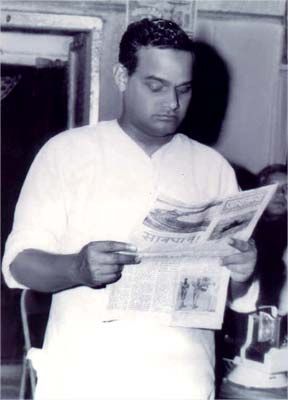 Prime Minister Atal Bihari Vajpayee
2. Vajpayee became the only non-Congress leader ever to have served a full term as Prime Minister of India. He became the 10th Prime Minister of India in 1998. 
3. His first entry into the Parliament was in 1962 through the Rajya Sabha. It was only in 1971 that he won a Lok Sabha battle. He was elected to the Lok Sabha seven times in all - and to the Rajya Sabha twice.
4. The first Prime Minister of India Jawaharlal Nehru had said that Atal Bihari Vajpayee will one day become the Prime Minister of India and he was proved right.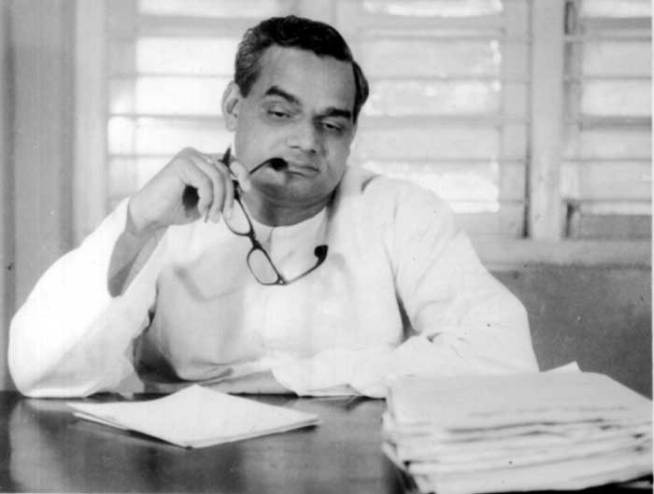 Prime Minister Atal Bihari Vajpayee
5. Amar Kirti Vijay Pataka by Mahatma Ramchandra Veer left a huge impact on Atal Bihari Vajpayee's life. According to Vajpayee, it changed his life.
6. Vajpayee became the first External Affairs Minister and the first Prime Minister of India to have delivered a speech in Hindi at the United Nations.
7. Vajpayee spent months in prison when Indira Gandhi imposed Emergency Rule in June 1975. When the Janata Party took office in 1977, dethroning the Congress for the first time, he became the foreign minister.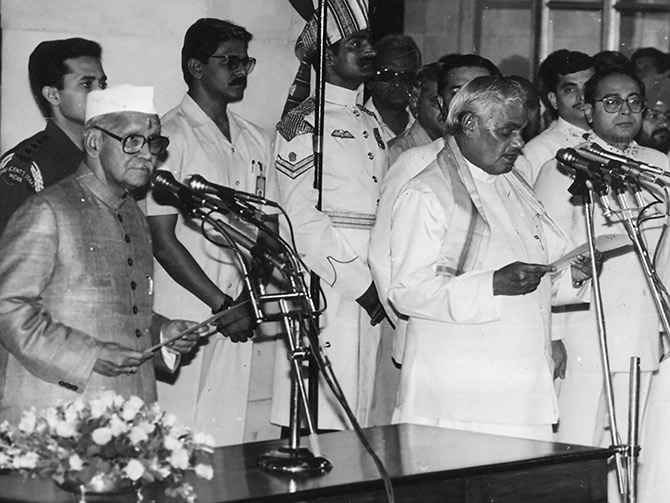 Prime Minister Atal Bihari Vajpayee
8. His first stint as Prime Minister in 1996 lasted 13 days, from May 16 to 28. The second one ran for 13 months, from March 19, 1998. But he learnt his lessons from failures to preside over a National Democratic Alliance (NDA) that took office on October 13, 1999, and completed a five-year term. His was the first multi-party coalition in India to do so.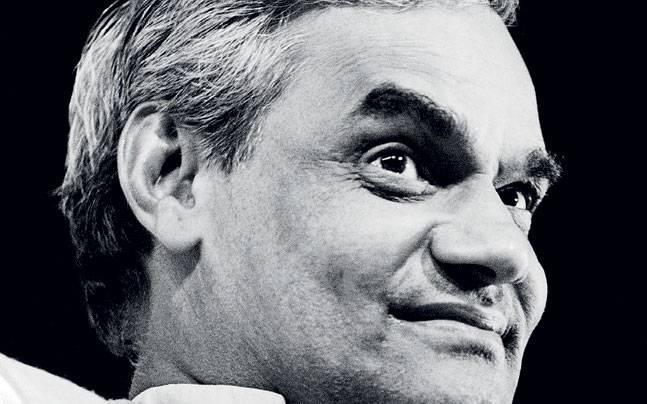 Prime Minister Atal Bihari Vajpayee
9. In 1998, Vajpayee launched a widely acclaimed diplomatic initiative by starting a bus service between New Delhi and Lahore in Pakistan. Its inaugural run in February 1999 took Vajpayee. It was suspended after the 2001 terror attack on Indian Parliament that nearly led to war between India and Pakistan.
10. Vajpayee has undergone 10 surgeries in last 20 years. Nowadays he can't speak properly because of paralysis.