Former Jharkhand minister Harinarayan Rai sentenced to 5-year imprisonment in graft case
A special CBI court on Wednesday sentenced former Jharkhand minister to five years of imprisonment in a disproportionate assets (DA) case. Rai was one of the three independent legislators who had toppled the BJP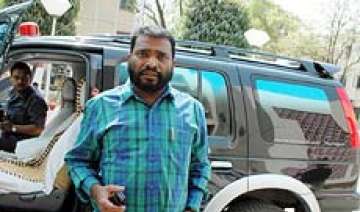 India TV Politics Desk
Ranchi
December 14, 2016 20:03 IST
A special CBI court on Wednesday sentenced former Jharkhand minister to five years of imprisonment in a disproportionate assets (DA) case. 
Rai was one of the three independent legislators who had toppled the BJP government led by Arjun Munda in 2006, facilitating the formation of the government led by Madhu Koda, an independent member of the assembly.
According to the lawyer, the Central Bureau of Investigation (CBI) court of B.K. Tiwari pronounced the sentence in the disproportionate assets case.
The CBI had lodged a FIR against Rai and filed a chargesheet in 2010 on the directive of the Jharkhand High Court.
During the investigation, the CBI discovered that Rai had amassed wealth of around Rs 1.50 crore more than his known sources of income.
Rai was a minister from 2005 to 2009 in three governments led by Arjun Munda, Madhu Koda and Jharkhand Mukti Morcha (JMM) chief Shibu Soren.
Speaking to reporters after the sentencing, Rai said: "I have faith in judiciary and will appeal in the High Court."
(With inputs from IANS)