Have proof of ISIS involvement in Bhopal-Ujjain train blast, claims MP CM Shivraj Singh Chouhan
India TV Politics Desk
Bhopal
08 Mar 2017, 12:02:59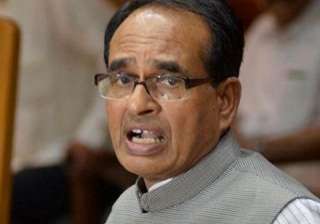 Madhya Pradesh Chief Minister Shivraj Singh Chouhan today claimed that his government has got proof to establish the involvement of ISIS in the Bhopal-Ujjain train blast.
"We have proof of the involvement of ISIS," Shivraj Singh Chouhan said.
The Madhya Pradesh Chief Minister further said that after planting the pipe bomb, the perpetrators uploaded its photograph and sent it to Syria.
"The terrorists sent the pictures of the bomb to Syria after planting it" Chouhan added. 
Chouhan also disclosed that Ateef Muzaffar Ahmed was the mastermind behind these attacks.
"The mastermind of the attacks was Ateef Muzaffar Ahmed. The terrorists learnt how to make a bomb from internet," he said.
"The terrorists reached Bhopal from Lucknow via Pushpak Express and were nabbed within 3 hours of the blast," he added. 
Bhopal-Ujjain passanger train was near Kalapipal when an explosion took place in the general coach near Jabri station in Shajapur district. Around 10 people were injured in this blast.
Eight pistols, 650 rounds of ammunition, 50 fired rounds, explosives materials, gold, cash, passports, SIM cards and a train timetable have been recovered from the Lucknow house where the terror suspect Saifullah was killed in a police encounter that lasted for more than 12 hours.