In stinging letter, Parrikar slams Mamata for dragging Army into controversy; says 'deeply pained' by allegations
Defence minister Manohar Parrikar has expressed pain over West Bengal Chief Minister Mamata Banerjee dragging the Army into unnecessary controversy by questioning the presence of the armed forces at toll booths across the state. In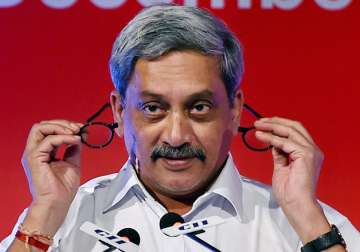 India TV Politics Desk
New Delhi
December 09, 2016 14:10 IST
Defence minister Manohar Parrikar has expressed pain over West Bengal Chief Minister Mamata Banerjee dragging the Army into unnecessary controversy by questioning the presence of the armed forces at toll booths across the state.
In a stinging letter to the Trinamool chief, Parrikar said Mamata levelled the allegations without consulting the concerned agencies of the state.  
"I am deeply pained by your allegation as reported in the media. If only you had inquired with the concerned agencies of the state government, you would have come to know the extensive correspondence between the Army and the state agencies including the joint inspection of sites carried out by them," the letter dated December 8 reads. 
Banerjee had sparked a controversy last week after she questioned the presence of Army personnel at state toll plazas and asking if it was an 'Army coup'. She had claimed that the Centre of deploying the Army in the state without seeking permission. She had even stayed put for over 30 hours at the Secretariat protesting against the deployment of the Army.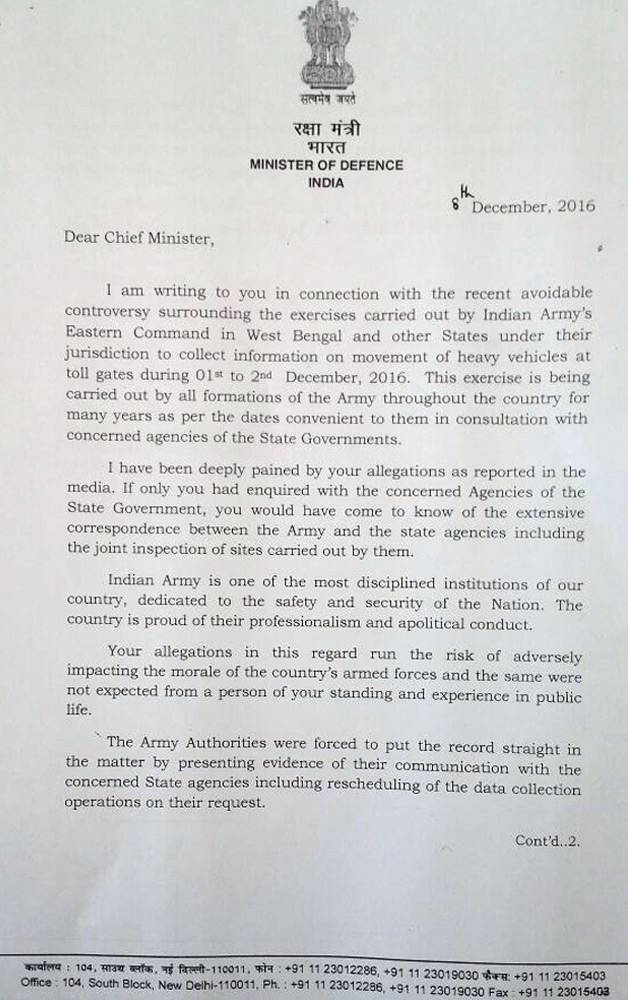 Parrikar slams Mamata for dragging Army into controversy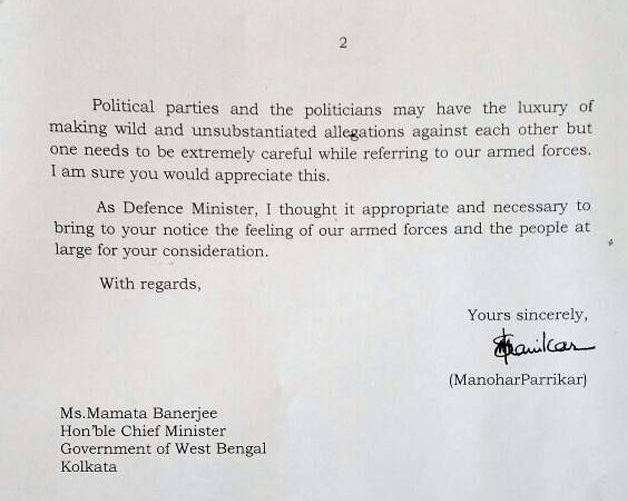 Parrikar slams Mamata for dragging Army into controversy
The Army, however, released a set of nine communications with different agencies of the West Bengal government, including the RTO on the matter. The letters by the Army had been duly received by the agencies. 
The Army had also said that the exercise was postponed at the request of the police in view of the Bandh called against demonetisation drive. 
Parrikar had earlier rubbished the allegations by calling it 'political frustration' of Banerjee.
"I am very sad that such routine exercise by Army is being used for controversy. It is only political frustration," he had told the Parliament and maintained that 'it was a standard practice'.
The Army had also argued that the annual exercise was being done not just in West Bengal but nine north-eastern states at 80 such data collection points. The Army also recently conducted similar data collection in the states of Bihar, Jharkhand and Uttar Pradesh.