Lalu Prasad accuses PM Modi of advertising Chinese company 'Paytm'
Lalu Prasad accuses PM Modi of advertising Chinese company 'Paytm'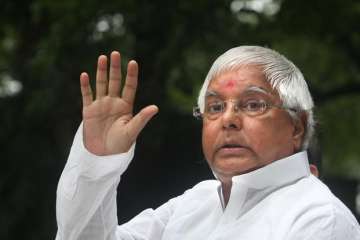 India TV Politics Desk
Patna
December 20, 2016 19:15 IST
Rashtriya Janata Dal (RJD) supremo Lalu Prasad today accused Prime Minister Narendra Modi of openly "advertising" Paytm, which is jointly owned by a Chinese company.
In a series of tweets today, Lalu Prasad underlined  that the Prime Minister's post calls for dignity and respect and added that no other PM had advertised for a Chinese company in the past.
"Has there been any Indian PM, who openly advertises Chinese company and says do Paytm," Lalu tweeted in Hindi.
The former Chief Minister of Bihar said by Paytm, Modi meant "Pay to Me."
Chinese company Alibaba has a 40 per cent stake in Paytm, which has been widely used by people after demonetisation.
"PM post is a matter of dignity and respect," he said.
Earlier too, Lalu has attacked Modi for demonetisation and blamed him for over 100 deaths due to it across the country.
He has announced he will launch a protest by December 28 followed by a rally.
(With PTI inputs)