Left Front sweeps Tripura panchayat by-polls
The ruling Left Front party in Tripura on Friday won 43 out of 47 seats in the panchayat bypolls, elections for which was held on December 21, officials said. Secretary of the State Election Commission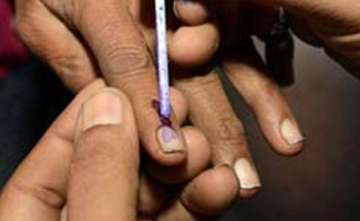 India TV Politics Desk
Agartala
December 23, 2016 23:55 IST
The ruling Left Front party in Tripura on Friday won 43 out of 47 seats in the panchayat bypolls, elections for which was held on December 21, officials said.
Secretary of the State Election Commission Prasenjit Bhattacharya said the by-elections were held in 44 Gram Panchayat seats, of which the CPI(M) alone won in 38 seats, CPI in two seats, BJP won in two seats and TMC in two seats.
"Besides gram panchayats, by-elections were also held to two Panchayat Samiti seats at Durga Chowmuhani in Dhalai district and at Gournagar in Unakoti district, where the ruling CPI(M) registered their win. By-poll was also held to one Zilla Parishad seat in Unakoti district, which was also won by the CPI(M)," Bhattacharya told reporters here.
The by-polls were necessitated due to deaths and resignations of the candidates.
(With inputs from PTI)