Like Mussolini, PM Modi is an excellent orator but unsuccessful at work: Congress
Continuing its attack on Prime Minister Narendra Modi over demonetisation, the Congress party today compared him with Benito Mussolini and said that he is an excellent orator like the Italian dictator but simply failed to produce any tangible results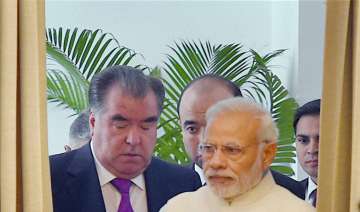 Source: PTI
India TV Politics Desk
New Delhi
December 17, 2016 18:37 IST
Continuing its attack on Prime Minister Narendra Modi over demonetisation, the Congress party today compared him with Benito Mussolini and said that he is an excellent orator like the Italian dictator but simply failed to produce any tangible results.

 

"The people are now coming to know that this man (Modi) is like Mussolini, who is an excellent orator, but unsuccessful in working. So, in order to deviate from this, he brought in the move to demonetise," Congress leader Mani Shankar Aiyar said.

 

Referring to Congress vice-president Rahul Gandhi's statement of exposing Prime Minister Narendra Modi's 'personal corruption', Aiyar said that it was the result of the government not letting Gandhi speak in Parliament.

 

"I had prior information that they (the government) knew that Rahul ji has some documents, some evidences, which are going to prove that Modi ji himself is indulged in corruption. This is why they did not want a discussion about it to be held in parliament. Had it been raised in parliament, the Prime Minister would have been forced to answer and would have been caught," said Aiyar.