Open to probe by any agency: BJP on land purchase charges
The Bihar unit of the Bharatiya Janata Party today said it was open to a probe by any agency for the purchases made by it, asserting that land purchased by the party in the state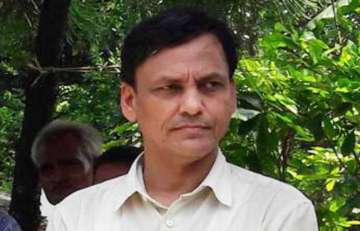 India TV Politics Desk
Patna
December 06, 2016 20:23 IST
The Bihar unit of the Bharatiya Janata Party today said it was open to a probe by any agency for the purchases made by it, asserting that land purchased by the party in the state was completely "legal".
The state unit of the BJP has been battling allegations for having made significant land purchases in the state in the past few months, triggering allegations that the party had prior knowledge of the decision to demonetise currency notes.
"There are no irregularities in land purchases made by the party. They are completely legal and as per the law. The government can get the land purchase probed by any agency," BJP state chief Nityanand Rai said.
"We will welcome it but the probe should be done without any bias," he said.
Chief Minister Nitish Kumar had yesterday questioned BJP's silence on JD(U) raising the issue of large-scale purchase of land in the state ahead of demonetisation. He had also said the state government would act when the matter would come before it.
"BJP should answer from where they got so much money for the purpose," Kumar had said during his newly launched programme Lok Samvad.
Ruling JD(U) and RJD had earlier demanded a probe to ascertain if black money was used in the purchase of land by BJP to construct buildings for its offices in various districts.
Also purchase of land on a large scale, just few weeks before the Prime Minister's announcement raises suspicion that top functionaries of BJP had prior knowledge about demonetisation.
Rai criticised Nitish Kumar, who is also the national JD(U) president, for his "doublespeak" vis-a-vis demonetisation and asked him to clear his party's stand on the issue.
"On the one hand you (Nitish Kumar) support demonetisation while on the other hand, JD(U) leader Sharad Yadav opposes the Centre's move in Parliament. It is your doublespeak on the issue. You should either acquaint your leader in Parliament with the party's stand or ask him (Yadav) to support demonetisation," said Rai, who is a Lok Sabha MP.
Alleging growing distance between allies JD(U) and RJD, he said "It is bound to occur in an alliance which is stitched just to grab power. People have lost their faith inthe alliance. Both Nitish Kumar and Lalu Prasad don't have faith in each other."
On being asked to comment on Deputy Chief Minister Tejaswi Yadav's statement that Rai could become BJP chief because of RJD, Rai said that he is "scared" and that is the reason why he is issuing such statements.

 
(With PTI inputs)