PM Modi becomes most talked about politician on Facebook
As the fiercely contested elections in five states draw to a close today, Prime Minister Narendra Modi has emerged as the most talked-about politician on Facebook, ahead of Uttar Pradesh Chief Minister Akhilesh Yadav who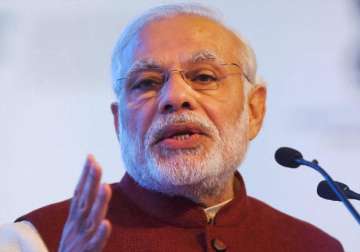 Source: PTI
India TV Sports Desk
New Delhi
March 08, 2017 16:33 IST
As the fiercely contested elections in five states draw to a close today, Prime Minister Narendra Modi has emerged as the most talked-about politician on Facebook, ahead of Uttar Pradesh Chief Minister Akhilesh Yadav who dominated the political discourse over the family feud and his assertive ascent to the helm of party affairs. 
According to the rankings compiled by Facebook, which are based on the number of unique people engaging in conversation related to leaders, BJP President Amit Shah was placed in third spot, while Congress Vice President Rahul Gandhi took the fourth place.
These politicians were followed by Bahujan Samaj Party chief Mayawati on fifth and MP Dimple Yadav at the sixth spot.
The BJP was the most talked about political party with 64 percent. Congress with 45 percent and Samajwadi Party (SP) with 15 percent completed the list.
Meanwhile, Uttar Pradesh's Urban Development and Parliamentary Affairs Minister Mohd Azam Khan became the most talked about candidate during February 19 to February 28 on Facebook.
He was followed by Uttarakhand Chief Minister Harish Rawat and absconding Uttar Pradesh Transport Minister Gayatri Prajapati on second and third spots respectively.
Aam Aadmi Party MP Bhagwant Mann, human rights activist Irom Sharmila and SP founder Mulayam Singh Yadav took fourth, fifth and sixth spots respectively.
Defence with 46 percent was the most talked about issue on Facebook, followed by crime (40 percent), industry (30 percent), health and welfare (12 percent) and economy (nine percent).
(With inputs from IANS)