PM Modi to visit US, Portugal, Netherlands beginning June 24
PM Modi would visit Portugal on June 24, the US on June 25 and 26, and the Netherlands on June 27.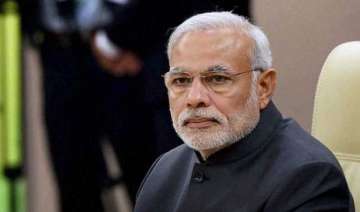 India TV Politics Desk
New Delhi
June 16, 2017 23:40 IST
Prime Minister Narendra Modi will embark on a three-nation tour including US, Portugal and the Netherlands beginning June 24.
According to External Affairs Ministry spokesperson Gopal Baglay, PM Modi would visit Portugal on June 24, the US on June 25 and 26, and the Netherlands on June 27.
The Prime Minister will aim to boost India's trade and security ties between India and these three countries during his visit.
Prime Minister Narendra Modi, who will be going to only Washington DC during his US trip, will hold talks with President Donald Trump on regional security situation as also ways to enhance cooperation in bilateral areas of strategic importance.
In the US, he will have a community event as well as a meeting with the business leaders.
Ahead of the US tour, Mr Modi will visit Portugal, where he will hold talks with his Portuguese counterpart Antonio Costa.
"We are working on several documents to strengthen India-Portugal economic, scientific and cultural engagements and we expect to finalise and sign these documents essentially which are in the nature of memorandum of understanding," Mr Baglay said.


He said the ties with Portugal were given a new momentum when Prime Minister Costa visited India in January this year and the two sides look forward to continue that momentum.
"We look forward to a very action-filled, useful, productive and successful visit of the Prime Minister," he added.
On Mr Modi's visit to the Netherlands, the spokesperson has said India and he Netherlands are celebrating 70 years of establishment of diplomatic relations this year and therefore, the trip is more significant. During his visit, PM Modi will meet Dutch Prime Minister Mark Rutte.
Describing economic relations as the core of the bilateral ties, Mr Baglay has said the Netherlands is a leading foreign investor in India and strengthening economic corporation and boosting bilateral trade will be among the focus areas of the prime ministerial visit.
(With PTI inputs)