See pics: PM Modi seeks blessings by serving langar at Amritsar's Golden Temple
Prime Minister Narendra Modi, yet again, took everybody by surprise when he reached the langar hall of Amritsar's Golden Temple along with Afghanistan President Ashraf Ghani and served food. He also knelt and bowed five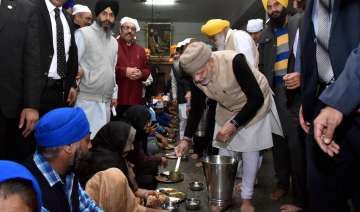 India TV Politics Desk
Amritsar
December 03, 2016 23:07 IST
Prime Minister Narendra Modi, yet again, took everybody by surprise when he reached the langar hall of Amritsar's Golden Temple along with Afghanistan President Ashraf Ghani and served food. He also knelt and bowed five times before the Sikh Holy book and was honoured with a siropa.
Time and again, PM Modi has stormed the internet with his gestures and this one too seems to go down the similar path.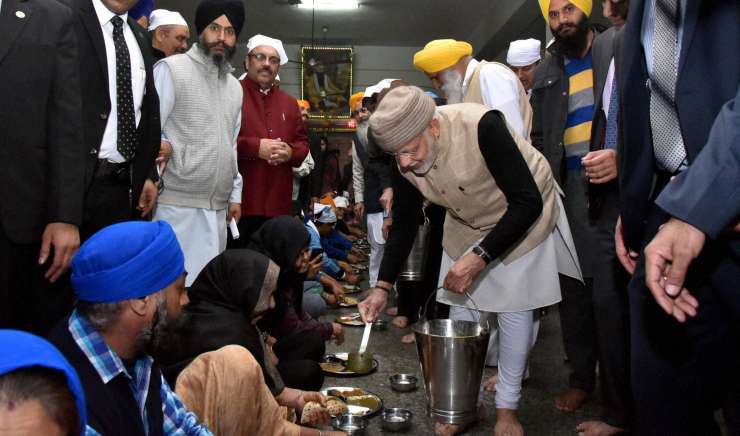 Prime Minister Narendra Modi serving langar at the Golden Temple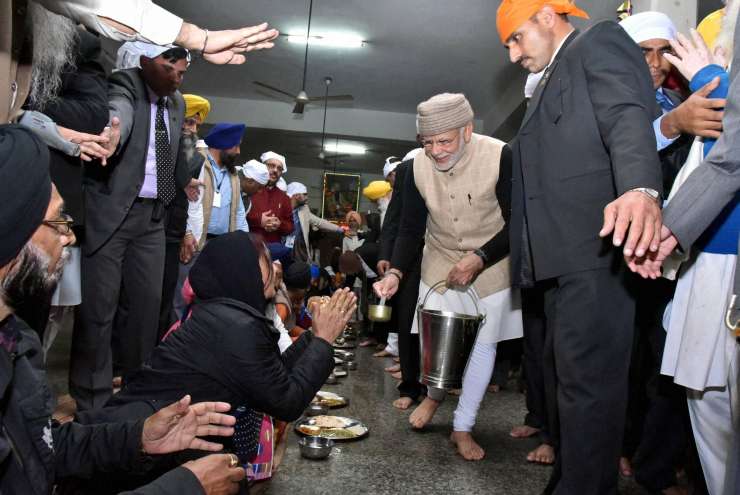 Prime Minister Narendra Modi serving langar at the Golden Temple
After both the leaders arrived in the holy town to attend the Heart of Asia conference, they took a heritage walk and visited the Golden Temple.
Modi and Ghani walked through the renovated heritage corridor before reaching Harmandir Sahib, popularly known as Golden Temple, where large number of people, waiting for hours, welcomed them.
The temple premise was decorated with lights and flowers and the two leaders were taken to various parts of the temple complex.
Ghani and Modi also offered prayers at the temple. They spent over 30 minutes braving cold weather.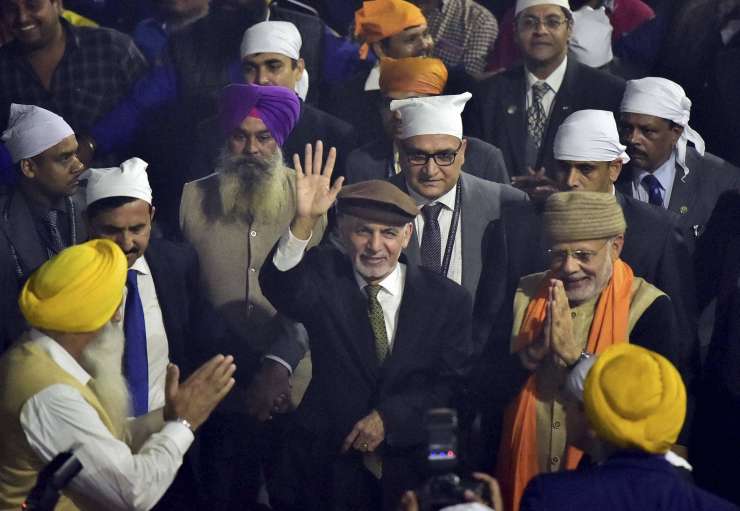 Prime Minister Narendra Modi and Afghan President Ashraf Ghani at Golden Temple
The two leaders were given a 24 carat gold replica of Golden Temple and a set of five books besides a 'siropa' (robe of honour) and shawl.
Modi's visit to the Golden Temple is seen by some as an attempt to connect with the Sikh community ahead of elections in the state next year.
Earlier in the evening, Ghani was received at the airport by Minister of State for External Affairs M J Akbar.
Ghani and Modi will jointly inaugurate the Heart of Asia Ministerial conference tomorrow. They will also have a bilateral meeting during which both sides are likely to finalise broad contours of a bilateral air cargo service pact to boost trade.
In the meeting, Afghanistan is also likely to seek enhanced supply of military hardware from India in strengthening its armed forces.
Afghanistan has been trying to revamp its military to fight the resurgent Taliban after drawdown of NATO forces began nearly two years back.
Last week India had given to Afghanistan the last of the four military helicopters.
 
(With PTI inputs)