132 FIRs against political parties for violating model code
New Delhi: In the run up to the assembly polls, a maximum of 58 FIRs have been registered against Aam Aadmi Party (AAP) out of the total 132 filed against different political parties for violation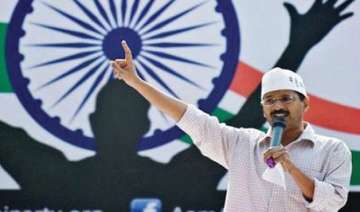 PTI
January 27, 2015 21:32 IST
New Delhi: In the run up to the assembly polls, a maximum of 58 FIRs have been registered against Aam Aadmi Party (AAP) out of the total 132 filed against different political parties for violation of the Model Code of Conduct.
Besides 28 FIRs were registered against BJP, 27 against Congress, 11 against Bahujan Samaj Party and one against Akali Dal, the office of Delhi Chief Electoral Officer said in a statement.
A total of 17,370 persons have been booked under various sections of Crpc/Delhi Police Act and 378 licensed arms were deposited while 26 unlicensed arm and 1,104 cartridges were seized.
So far, a total number of 1686 hoardings have been removed from public property.
The EC has also seized liquor in large quantity. 186 bottles, 32,334 quarters of Indian Made Foreign liquor and 619 bottles of country liquor have been seized as part of expenditure management measure.