After PM's 'Clean Chit', Who Am I To Question Raja: Amar Singh
Samajwadi Party on Monday  suggested that it saw no point in raking up the charges of corruption against Telecom Minister A Raja in the spectrum allotment issue after the "clean chit" given by Prime Minister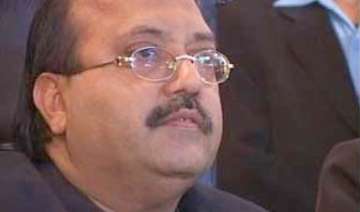 PTI
November 02, 2009 19:28 IST
Samajwadi Party on Monday  suggested that it saw no point in raking up the charges of corruption against Telecom Minister A Raja in the spectrum allotment issue after the "clean chit" given by Prime Minister Manmohan Singh.
"Raja's claim that Dr Manmohan Singh was informed about the issue (of allocation of 2G spectrum). And (after) the subsequent certificate given by the Prime Minister to Raja, who am I to question that," Samajwadi Party leader Amar Singh told reporters in New Delhi.
He was responding when asked about the controversy surrounding the 2G spectrum allocation, over which CBI has conducted raids on Telecom offices.
At the same time, Singh said the entire Cabinet has to take responsibility if there is corruption.
"The decisions of the Cabinet are guided by the principle of collective responsibility. If there is corruption, it is collective, if there is no corruption it is collective. Both credit and discredit are collective," the SP General Secretary said. PTI