Allow e-voting for NRIs within 8 weeks, SC tells centre
New Delhi: The Supreme Court today directed central government to ensure that Non Resident Indians (NRIs) are able to cast their vote from abroad through electronic ballot (e-voting).The SC has set a deadline of 8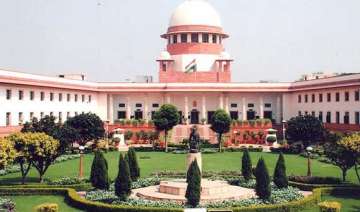 India TV News Desk
January 12, 2015 13:20 IST
New Delhi: The Supreme Court today directed central government to ensure that Non Resident Indians (NRIs) are able to cast their vote from abroad through electronic ballot (e-voting).
The SC has set a deadline of 8 weeks for the government to execute the order.
There are an estimated 11 million NRIs across the world and the SC order will empower them to participate directly in the democratic process of their motherland.
The central government today informed the Supreme Court that it has accepted the EC report that recommended e-ballot voting for Indian passport holders abroad.
The government further said that the process to amend the laws to ensure e-voting for NRIs has been initiated.
Under e-voting, a blank postal ballot paper is mailed to the voter, who has to fill it and mail it by post to their authorities.
The EC while recommending e-voting for NRIs had said that the system has almost no risk of manipulation, rigging or violation of secrecy.