Another BJP MP says there is 'no proof smoking causes cancer'
Tezpur: Amidst raging controversy over remarks on smoking by two BJP MPs namely  Shyama Charan Gupta and Dilip Gandhi, another BJP parliamentarian Ram Prasad Sarmah on Friday jumped the gun  claiming there is no clear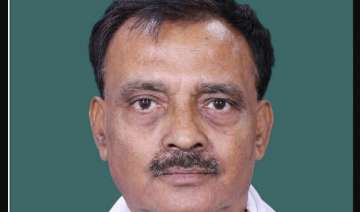 India TV News Desk
April 03, 2015 19:31 IST
Tezpur: Amidst raging controversy over remarks on smoking by two BJP MPs namely  Shyama Charan Gupta and Dilip Gandhi, another BJP parliamentarian Ram Prasad Sarmah on Friday jumped the gun  claiming there is no clear proof which proves  cigarette puffing and cancer are interrelated
"Whether cigarette smoking causes cancer or not, there is no full proof till now," Ram Prasad Sarmah, BJP MP from Tezpur, Assam said in Biswanath Chariali, about 75 km from Tezpur town.
Mr. Sarmah, who is a  member of the Parliamentary Committee on Subordinate Legislation which is looking into the rules regarding tobacco sale in the country, said the panel would focus on facts."We are not for or against, we want to look at it impartially without bias, whether smoking cigarettes causes cancer or not," he added.
Earlier, a huge controversy broke out over comments by a parliamentary panel head and BJP MP Dilip Gandhi that there was no Indian study to confirm tobacco use leads to cancer.
Meanwhile opposition parties continued to criticise Mr. Gupta's remarks with the JD(U) saying that there is a conflict of interest and questioned Mr. Gupta's continuance in the panel which has to consider issues related to tobacco.
Sarmah is the third parliamentarian from the ruling BJP to side with the tobacco industry. BJP leader Shyam Charan Gupta had also backed MP Dilip Gandhi's comment.
(With Agency Inputs)