Bengal tableau not allowed in R-Day parade: Trinamool
Kolkata: West Bengal's ruling Trinamool Congress on Monday regretted that the state's tableau was not allowed to take part in the 66th Republic Day parade in New Delhi."Bengal tableaux for Republic Day, depicting path-breaking 'Kanya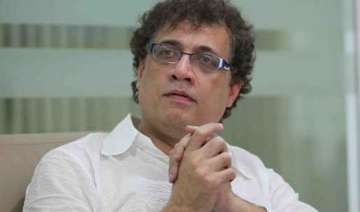 IANS
January 26, 2015 15:53 IST
Kolkata: West Bengal's ruling Trinamool Congress on Monday regretted that the state's tableau was not allowed to take part in the 66th Republic Day parade in New Delhi.
"Bengal tableaux for Republic Day, depicting path-breaking 'Kanya Shree' initiative, was not allowed. We repeatedly requested...Life goes on," tweeted Trinamool Rajya Sabha chief whip Derek O'Brien.
US President Barack Obama was the chief guest at the colourful parade where tableaux depicting the Narendra Modi government's new initiatives found prominent place.
Launched in 2013, the pet project of Chief Minister Mamata Banerjee was selected by the Department for International Development, United Kingdom and Unicef for presentation at the "Girl Summit" 2014 in London.
Under the scheme, the state government provides an annual scholarship of Rs.500 to girl students who continue their study from 8th to 12th Standard. If the girl continues her studies up to the age of 18 years and remains unmarried till then, a one-time grant of Rs. 25,000 is deposited in her bank account.