BJP seeks home ministry's intervention in Uttar Pradesh
Lucknow: The Uttar Pradesh unit of the Bharatiya Janata Party (BJP) has sought the union home ministry's intervention in the failing law and order situation in the state, a party leader said Monday.This follows a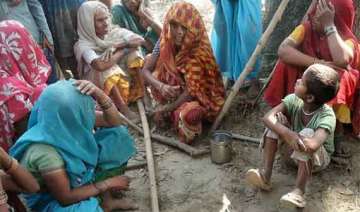 IANS
June 02, 2014 13:00 IST
Lucknow
: The Uttar Pradesh unit of the Bharatiya Janata Party (BJP) has sought the union home ministry's intervention in the failing law and order situation in the state, a party leader said Monday.
This follows a first-hand probe by the party's state unit in the recent rape and murder cases in Badaun, Etawah and Azamgarh.
State BJP president Laxmikant Bajpayi said crime against women was on the rise and the Akhilesh Yadav-led Samajwadi Party government has failed in containing the slide-down.
He said that since Samajwadi Party activists were involved in most such crimes, police do not act against them.
"The situation is frightening," Bajpayi told IANS, adding a report will be soon sent to union Home Minister Rajnath Singh.