BJP, VHP fanning communal tension in Gujarat: Congress
Ahmedabad: Senior Congress leader Shankarsinh Vaghela Tuesday alleged that BJP and its "sister concern" VHP are behind spurt in communal violence in state.  "Communal clashes have increased in Gujarat of late.  BJP and its sister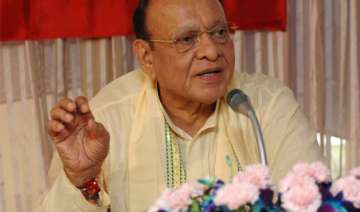 India TV News Desk
January 21, 2015 6:38 IST
Ahmedabad: Senior Congress leader Shankarsinh Vaghela Tuesday alleged that BJP and its "sister concern" VHP are behind spurt in communal violence in state.  
"Communal clashes have increased in Gujarat of late.  BJP and its sister concern VHP are trying to flare up communal tension in the state directly or indirectly.
Recent clashes in Bharuch is a case in point," Vaghela said.  Addressing reporters in Gandhinagar, he accused local BJP leaders in Bharuch of spreading the communal tension.  
Vaghela and other Congress leaders had recently visited Hansot town of Bharuch district following clashes between two communities on January 14 in which two persons were killed.
The Congress leader said police are acting at the behest of the ruling party and are harassing a particular community.
On the bandh observed by fishermen yesterday in protest against Union government's decision to allow big fishing trawlers in Indian waters, Vaghela said, "BJP had raised the issue of fishermen being caught by Pakistan to win their support in elections.
But now they are allowing fishing by big trawlers, which will hurt financial interest of fishermen."