Chief Ministers meet on security may be deferred due to Delhi elections
New Delhi: Chief Ministers conference on internal security, scheduled to be held on January 31, is likely to be deferred till mid-February due to the upcoming Delhi Assembly elections.Deliberations were on in the Home Ministry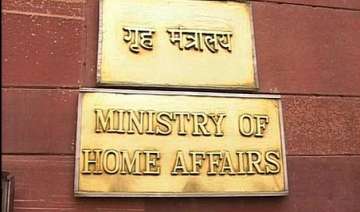 PTI
January 14, 2015 7:58 IST
New Delhi: Chief Ministers conference on internal security, scheduled to be held on January 31, is likely to be deferred till mid-February due to the upcoming Delhi Assembly elections.
Deliberations were on in the Home Ministry whether to postpone the high-profile event, which would see participation by Chief Ministers of all states and Lieutenant Governors of union territories, till next month, officials sources said.
As the Delhi Assembly polls will be held on February 7 and results will be declared on February 10, Home Ministry officials were fearing logistical difficulties to organise the conference.
However, no final decision has been taken yet, sources said.
The Chief Ministers conference on internal security, to be held for the first time after the NDA government came to power in May 2014, will discuss all issues concerning the security situation in the country.
Threat from Jehadi outfits, cross border terrorism, radicalisation of youth through Internet and social networking sites are some of the key issues to be discussed in the day-long event.
Left wing extremism, considered to be the biggest security challenge in the country, activities of militant groups in Jammu and Kashmir, insurgency in the Northeast and communal situation will also be discussed threadbare.