Netaji snooping: Congress accuses Modi govt of distorting history by selective leaks
New Delhi: In the wake of de-classified intelligence documents indicating that then prime minister Jawaharlal Nehru ordered intensive surveillance on the family of Subhas Chandra Bose, the Congress on Friday attacked the Narendra Modi government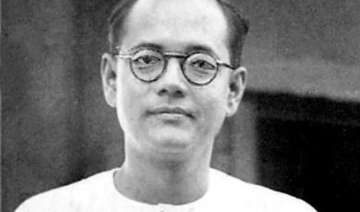 IANS
April 11, 2015 8:29 IST
New Delhi: In the wake of de-classified intelligence documents indicating that then prime minister Jawaharlal Nehru ordered intensive surveillance on the family of Subhas Chandra Bose, the Congress on Friday attacked the Narendra Modi government for "distorting" history through a "sinister propaganda of selective leaks".
Congress spokesperson Abhishek Manu Singhvi said: "The anti-Nehruvism of the ruling BJP government...seems to have extended to all national icons. Every attempt is being made to distort history".
ALSO READ: Netaji's family demands judicial probe into snooping case
The documents, reportedly declassified by the union home ministry, reveal that the government snooped on the Bose family members between 1948 and 1968, with Intelligence Bureau (IB) officers intercepting, reading and recording their letters.
The Congress claimed that 'a systematic and sinister propaganda of selective leaks and half truths has been unleashed by current BJP government to malign national icons'.
Recounting the names of the leaders who served as prime ministers as well as home ministers during the period in question, Singhvi told reporters that the BJP-led government was guilty of denigrating the tallest of our leaders.
"In making these allegation with a blind-eyed anti-Nehruvian agenda, the BJP-led government (and its ilk) forgot who were the prime ministers that time. So the allegation is against Nehru, Lal Bahadur Shastri, Gulzarilal Nanda and Indira Gandhi... commonly acknowledged as national icons," he said.
Citing the protocol observed by the IB, Singhvi said its sleuths report to the home minister and cannot move without full authorisation.
By implication, therefore "the allegation by the BJP is against Sardar Vallabhbhai Patel, Govind Ballabh Pant, Yashwantrao Chavan (home ministers in the period). Nobody is sacred for cheap politics," he said.
Meanwhile, the documents have been placed in the public domain at the National Archives here.
An archives official, however, told a news channel that the files were "not available for now".