Congress advises Kerala partymen to show restraint
Thiruvananthapuram: The Congress in Kerala Sunday asked partymen to exercise caution while making comments during the poll season.The directive came after a Congress lawmaker reportedly criticised a Christian religious leader in the state on a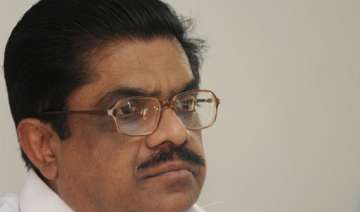 India TV News Desk
March 17, 2014 8:13 IST
Thiruvananthapuram:
The Congress in Kerala Sunday asked partymen to exercise caution while making comments during the poll season.
The directive came after a Congress lawmaker reportedly criticised a Christian religious leader in the state on a social networking website.
State Congress president V.M. Sudheeran said at a meeting of the party's campaign committee here that any wrong or indiscreet remark could prove to be costly for the party.
"Leaders occupying key posts should be very careful as the Lok Sabha polls are round the corner. They should show restraint as every word spoken will have long standing repercussions," he said.
"At the moment, we are on a sound footing and hence should see that we carry this tempo forward," he said.