Congress demands CBI probe into Nalgonda encounter
New Delhi: Congress today demanded a CBI enquiry into the Nalgonda encounter in Telangana, alleging that it was reminiscent of the fake police encounters in Gujarat."Nalgonda encounter reminds us of fake Gujarat police encounters. Same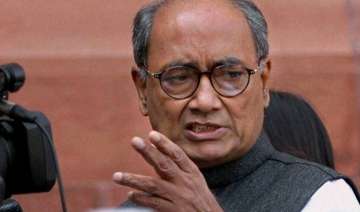 PTI
April 08, 2015 17:49 IST
New Delhi: Congress today demanded a CBI enquiry into the Nalgonda encounter in Telangana, alleging that it was reminiscent of the fake police encounters in Gujarat.
"Nalgonda encounter reminds us of fake Gujarat police encounters. Same modus operandi. Government must order a CBI enquiry," Congress General Secretary Digvijay Singh said in a tweet.
The tweet came in the backdrop of reports expressing doubts over the police claim of "self-defence" after five alleged terror operatives were shot dead yesterday while they were allegedly trying to escape from a police van in Telangana.
Human rights activists alleged that police in Telangana and Andhra Pradesh, where 20 red sander smugglers were killed, have become "trigger-happy" and are resorting to encounters as "acts of revenge" for the death of four policemen in two recent incidents.