Congress terms AAP B-team of BJP
New Delhi: Delhi Congress today attacked the Aam Admi Party saying it was a B-team of BJP whose only purpose of fighing the election was to cut into the votes of the party to help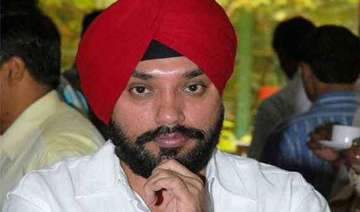 PTI
January 03, 2015 22:26 IST
New Delhi: Delhi Congress today attacked the Aam Admi Party saying it was a B-team of BJP whose only purpose of fighing the election was to cut into the votes of the party to help BJP.
"The people of Delhi have fully understood the real face of AAP party convener Arvind Kejriwal. The sole purpose of the AAP in fighing the election was to cut into the votes of the Congress to help BJP," Delhi Pradesh Congress Committee (DPCC) president Arvinder Singh said addressing workers' convention at Mustafabad Assembly constituency in east Delhi.
Referring to the recent clashes in Trilokpuri, Singh said that they had inflicted terrible losses on the people living there, and the BJP leaders and Kejriwal had no time to spare to console the affected people in Trilokpuri.
He said only the Congress leaders, under his leadership, had reached there to share the grief of the affected.
Singh also referred to the demolitions in Rangpuri Pahari, and said that it was at the direction of BJP government that they were done forcing women and children to sleep under an open sky during the coldest winter.
"Congress vice-president Rahul Gandhi, along with several Congress leaders, rushed to the venue, and shared the grief of the affected people following which Delhi Lt Governor had issued an order not to displace the poor people living there," he said.
Mateen Ahmed and Minority Cell chairman Khurshid Ahmed said the RSS was spreading venom in the country, and the BJP leaders were trying to divide the country on communal and casteist lines.
"The policies of the BJP and the AAP party are against the interest of poor people," said a statement by the party which also appealed to people to vote for Congress in the coming Delhi Assembly elections.
The party also held a meeting of people from Uttarakhand at the DPCC office, Rajiv Bhawan, here today wherein they pledged their full support to Congress.