Congress to hold further talks with SJD on seat sharing
Kozhikode:  Kerala Home Minister Ramesh Chennithala today said Congress will hold further talks with Socialist Janata Party (Democratic) to solve issues related to seat sharing in the Lok Sabha polls.Speaking to reporters here, Chennithala said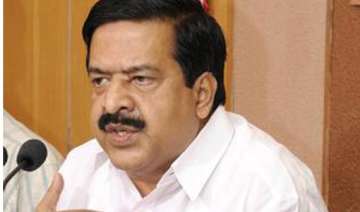 PTI
March 02, 2014 14:27 IST
Kozhikode:
  Kerala Home Minister Ramesh Chennithala today said Congress will hold further talks with Socialist Janata Party (Democratic) to solve issues related to seat sharing in the Lok Sabha polls.
Speaking to reporters here, Chennithala said 'discussions will be held again with SJD. We will find out solutions through discussions', Chennithala said.
He said partners in the United Democratic Front alliance have got the right to ask for more seats in the Lok Sabha elections.
During discussions various suggestions will crop up, he said, adding, 'it is not fair to disclose the details of the discussions'.