Corporate sector fuelling Modi's campaign: Sibal
New Delhi: The corporate sector is fuelling the campaign of BJP's Prime Ministerial candidate Narendra Modi because it wants "freebies" from him which he has extended in Gujarat, Law Minister Kapil Sibal said today.  He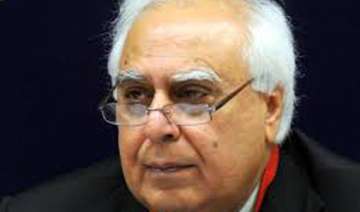 PTI
March 23, 2014 14:25 IST
New Delhi:
The corporate sector is fuelling the campaign of BJP's Prime Ministerial candidate Narendra Modi because it wants "freebies" from him which he has extended in Gujarat, Law Minister Kapil Sibal said today.  
He also said BJP has failed to reach a "credible" alliance in various states even as he termed as "good riddance" some of the Congress leaders joining the opposition party ahead of the Lok Sabha elections.  
He attacked BJP for its "arrogance" and being dismissive of Congress.
"Pink papers are with Modi, you know that. The corporate sector is with Modi. They are fuelling the campaign," he told Karan Thapar in his Devil's Advocate programme on CNN-IBN.  
He was responding to suggestions that the Sensex has gone up after Modi was anointed as BJP's PM candidate.  Asked whether he was making a charge, Sibal said he was not making a charge. "We know," he said.