Court allows Ajay Chautala's hospital visit
New Delhi, Aug 6: The Delhi High Court Monday directed the Tihar Jail superintendent to take Ajay Chautala, who is serving a 10-year jail term for irregular appointment of teachers in Haryana in 2000, to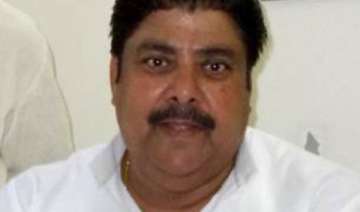 IANS
August 06, 2013 7:40 IST
New Delhi, Aug 6
: The Delhi High Court Monday directed the Tihar Jail superintendent to take Ajay Chautala, who is serving a 10-year jail term for irregular appointment of teachers in Haryana in 2000, to Medanta Hospital for an examination.
Justice Sidharth Mridul asked the jail official to take Ajay Chautala to the hospital in Gurgaon for consultation and examination Tuesday and directed him to submit his medical report.
Ajay Chautala, son of former Haryana chief minister Om Prakash Chautala, had sought interim bail on medical grounds.
A fresh plea was moved by Ajay Chautala's counsel Ram Jethmalani seeking treatment of his client in Medanta Hospital for atrial fibrillation.
"Applicant's (Chautala) counsel states that the applicant may be sent to Medanta for consultation, examination...," the court said.
"The superintendent of Tihar Jail is directed to take the applicant in custody to Medanta Aug 6 and bring him back to the Tihar Jail on the same date. A report on the current medical condition of the applicant shall be produced by the counsel on the next date of hearing," the court said.
The court would next hear the matter Aug 8.
The trial court had sentenced Ajay Chautala, his father and eight others to 10 years in jail while one convict was sentenced to five years and 45 others were handed down four-year jail terms.
The convicts were found guilty of illegally recruiting 3,206 teachers in Haryana.